SpeedyAudit is a hand hygiene auditing app that works on a variety of different mobile devices, allowing you to capture hand hygiene actions, precautions and personal protective equipment with your phone or tablet.
You can audit any healthcare facility type, using 4 and 5 moments of hand hygiene and In/Out standards. The tool also lets you easily view reports on your mobile device - with date, location and profession filters.
With SpeedyAudit Lite, when you are done auditing, you can easily send a CSV version of your data to your email account for further data analysis.
SpeedyAudit Pro and LTC will send your data to a centralized web portal, that allows you to: view and aggregate information from several different auditors, and /or locations; automatically create reports; analyze trends over time; set targets and much more.
Click on the video to see how SpeedyAudit works.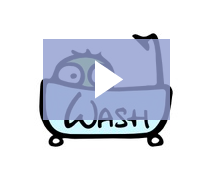 If you are interested in SpeedyAudit Pro and LTC, see the corresponding sections below: